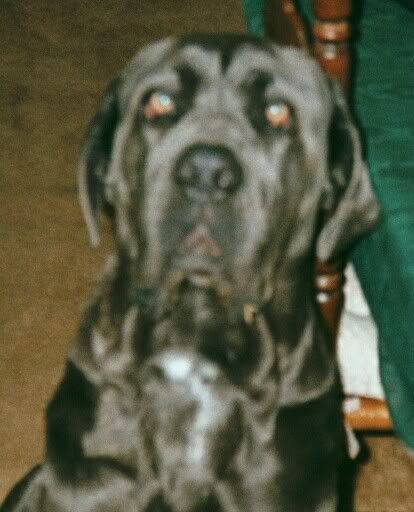 Hi fellow pets and people! I LUV my oils! Yippee! WOOF!!! This oil is one I invite you to seriously consider adding to your natural pet care and arsenal of prevention in your pet care! Arooooo! This was written by a human who wanted to start on the oils but didn't know where to start so she researched! Imagaine that?? And this is what she said and found….
When I first was introduced to essential oils, I bought a Higley Guide as my desk reference. I wanted to become more educated b4 I purchased anything. I read nearly the entire book and wrote down the oils that I felt would have the largest overall positive effect on any given situation and was the most cost effective oils to use in my life. After studying, Clove oil was my first choice, then Cedarwood,Lavender, Wintergreen, Peppermint, Lemon… and a few more.
I recall how impressed I was w/Clove oil and all of the properties it had…. and determined that it was an oil I NEVER wanted to
be without. Here is what the 7th edition of the Higley Reference Guide For Essential Oils has to say on page 50.
CLOVE PROPERTIES: Analgesic, Anti-Bacterial, Anti-Fungal, Anti-Infectious,Anti-Inflammatory, Anti-Parasitic, strong Antiseptic, Anti-Tumoral,Anti-Viral, Disinfectant and
Immune Stimulant.
BODY SYSTEM(S) AFFECTED: Cardiovascular, Digestive, Immune and respiratory systems.
AROMATICE INFLUENCE: "It may influence Healing, improve memory (mental stimulant), and create a feeling of protection and courage. Septimas Piesse considered clove scent to vibrate in the key of B and in the color of violet. It can also cause a good sleep, generally culminating in stimulating dreams.
* I just noticed on the same page today, that under "OTHER POSSIBLE USES: it says Thyroid Dysfunction…." since we've been having the discussions about thyroid, I thought I'd add that little tid bit. How cool is that?!
Another item that I studied in the beginning….were positive and negative ions. I recall that
clove oil was also listed there, so I have added some info from the Higley on that to this message as well.
Under POSITIVE IONS: Page 449
"When dispersed into the air through a cool-air nebulizing diffuser, the following oils ionize positively: cajeput, clove, cypress, eucalyptus, frankincense, helichrysum, juniper, marjoram, melaleuca quinquenervia, palmarosa, pine, ravensara, rosemary, thyme, ylang ylang."
Comments in the gray box on page 449…
"Positive ions are produced by electronic equipment and are typically found in man made environments. They help stimulate the sympathetic nervous system, necessary for recovering, strengthening, and energizing. However, in over-abundance of positive ions can lead to stress and agitation. The diffusion of the oils listed und Negative Ions can help balance the ions and help produce a more stress free environment."
If you have a Higley, I'd check out the Historical, French and other possible uses. It is a must have oil ; )
Be Blessed!
Jeanette Reb
Clove – 15 ml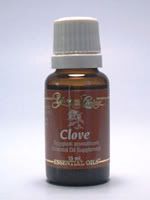 Clove (Syzygium aromaticum) is one of the most antiseptic essential
oils. Eugenol, its principal constituent, is used synthetically in the
dental industry for the numbing of gums.
How to Use:
Diffuse or apply topcially mixed with V-6 Mixing Oil or Massage Oil Base. Add
one to two drops in four oz. of water and use as a gargle. May be
applied neat on palms of hands, bottom of feets, and on gums and teeth.
May be added to food or soy or rice milk as a dietary supplement.
Ingredients:
Essential oil of Clove (Syzygium aromaticum).
Order HERE
Woof, Mom is gonna get me some of this! I like sniffing the oils. My favorites are Valor, Lemongrass, DiGize, and Peppermint. Mom uses the oils on me EVERY day! I luv them and my Red Juice! WOOF! Have a pawsitively tail waggin' day! WOOF!
A Dog's View is brought to you by Aspenbloom Essential Oils and Nutritionals
DISCLAIMER: The only oils we use and refer to in ALL our posts and articles is Young Living Essential Oils. We DO NOT use any others and would not state what we do in our posts and articles about any other brands.